Interlocking Patio Installation and Steps Design in North York
We consulted with our client to help them install an interlocking patio in their backyard in North York along with redesigning their steps and interlocking their side entrance.
We helped our client designed and installed an interlocked patio along with beautiful stone steps. We also helped them by installing an interlock side entrance to their property.
Here's what we did for this client:
✔ Base preparation
✔ Patio interlocking installation
✔ Stone Steps installation
✔ Interlocking Side Entrance
If you're planning on interlocking your driveway, side entrance, or patio for your property and want to learn more about how we can help you with your next project- we encourage you to click the button below so we can set up a free estimate. You can also call our team at (647) 619-4977 for more information.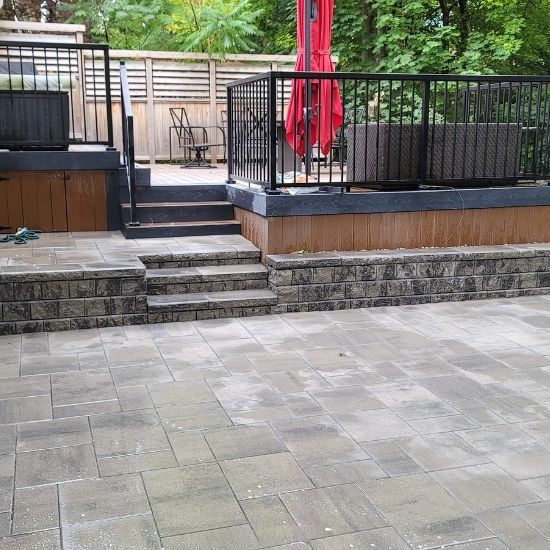 Image Gallery From This Patio Interlocking Project
Please view our project gallery below to see all of our photos from this new interlock patio, steps, and side entrance we designed and installed for our client.
Contact Our Team Today
Fill out the form below to request a quote from our team for your landscaping project. We look forward to hearing from you.