Stylish Stone Water Features From Professional Designers at Oaks Home Service
A decorative garden fountain or any other water feature is a unique and very modern landscape solution for your outdoor living space. As a rule, they harmoniously complement almost any outdoor decor and have a positive effect on people in general.
They naturally increase the level of air humidity, which significantly improves the climate in the garden and positively impacts your plants growth. Besides, the sight of water and its sound have proved to be soothing and mesmerizing.
We will design and build custom water feature which will refresh the look of your outdoor space. We offer:
✔ Top quality stone products
✔ Experienced and professional interlocking experts
✔ Our work will increases the value of homes
✔ We help you choose the best materials and design
✔ Affordable rates on installation
✔ 5-year limited labour warranty
Our Latest Water Features Projects
Thinking about getting a water feature installation in your backyard or front yard? Then we invite you to check out our latest projects to get inspiration for a water feature installation for your home. When you see something you like, then you should call our team at (647) 619-4977.
Stylish Art ‒ Stone Water Features in Toronto
If you want something really unique and lasting for your garden or patio, the best choice would be water features from stone. No matter where you are going to locate them ‒ in front of the house or in the backyard ‒ water features will considerably improve the whole atmosphere of the place.
It will acquire an exclusive and noble look, and you are sure to enjoy every minute spent there.
Professional Design from the Oaks Home Services Team
Would you like to enjoy the sound of waterfall? We can offer such solutions as wall water features or cascading water features which produce more sound. Besides, they do not need much space. In fact, water features do not necessarily need to be intricate. Even a simple version of a hydraulic structure can be an impressive design solution.
So, if you love water plants, waterfalls, fountains, ponds and other garden water features contact us and be confident that your ideas will be implemented. We will add tranquility and charm to your outdoor space.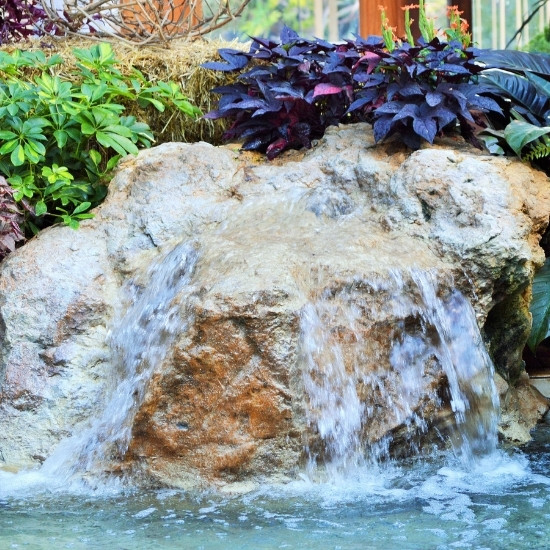 "Tim and Yuri have provided excellent craftsmanship and high quality service. Their team recently completed my two driveways with interlocking stone. This is our second time using their company and we would highly recommend them to anyone interested in similar projects. Thanks for a job well done!"
Derrick M.
"Tim and his team were extremely polite, professional and trustworthy. They worked long days to get the job done and consulted with me on my preferences all throughout the process. We are very happy with the quality of their work and they left the worksite clean. I would definitely hire Oaks again and will recommend them to friends and neighbours."
Ken B.
"Tim, Uri and their team were exceptional guys to work with. They were hired to replace curbs, front entry ways stairs and pathway to the backyard. They were punctual and the most hardworking people I have come across .I would not hesitate to hire them again. If you hire these guys you will not be sorry ."
Anne-Marie A.