Durable and Safe Outdoor Kitchen in Toronto Provided by Oaks Home Services
If you feel that your indoor kitchen is definitely lacking of space and not able to fill your everyday and festive needs, then probably you should expand it and build an outdoor bbq kitchen. Oaks Home Services is ready to create a unique design of this particular adding to a house with all necessary functions and a lot of storage space. We are ready to implement the project so that you could get a spacious room and opportunity to feel more adventurous during cooking surrounded by nature. Please contact one of our specialists for a free estimate.
Stylish Electric And Gas Fireplaces in Toronto with Quality and Safety Assurance
Nowadays the modern fireplace is not only about heating space. An open flame creates a remarkable emotional atmosphere and adds a distinctive touch of architectural sophistication. It provides other benefits including increase in overall value of the real estate. Oaks Home Services team will help you to design stunning and secure outdoor stone fireplace, which can be installed by our specialists in Toronto and surrounding areas.
Latest Outdoor Kitchen and Fireplace Projects
Thinking your backyard can be improve with an outdoor kitchen, a outdoor fireplace, or both? If yes, then you should get in touch with the outdoor kitchen and fireplace experts from Oaks Home Services. Give us a call today at (647) 619-4977.
Outdoor Kitchen Installation in Toronto: Contemporary and Thoughtful Design for Having Good Time
From the functional point of view, in outdoor kitchen you are expected to cook, have dinner and keep space clean for the future use. In view of this, it must be equipped with a stove, grill, sink with water supply, some storage system, and table with chairs. Plenty of space, if you have it, is one of the advantages here, so you can incorporate all necessary equipment and furniture. Still the layout depends on the available area and functionality. If you are going to create professional premises, you have to introduce four functional zones: hot (cooking appliances), cold (fridge), wet (sink, bartending station), and dry (meal preparation). Do not forget about a dinner table, lightening and ensure that you can provide access to gas, electricity and water.
Why us?
For those, who want to have an outstanding outdoor kitchen in Toronto, we suggest:
plenty of unique ideas;
experienced and well educated staff;
competitive pricing;
timely implementation of the project within budget.
We consider all the important aspects in order to build a safe, beautiful, functional and convenient outdoor kitchen protected from external effects. It will be a perfect place for having a barbecue and family gathering! Contact Oaks Home Services today, we will suggest various outdoor kitchen ideas and help to choose the most appropriate one.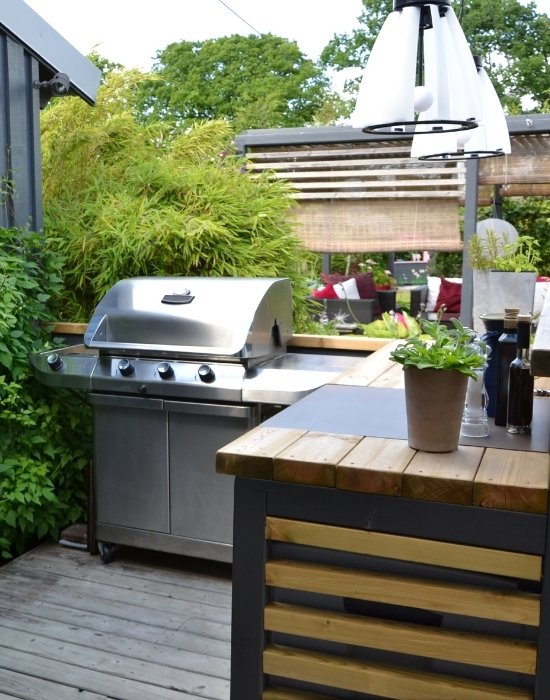 "Tim and Yuri have provided excellent craftsmanship and high quality service. Their team recently completed my two driveways with interlocking stone. This is our second time using their company and we would highly recommend them to anyone interested in similar projects. Thanks for a job well done!"
Derrick M.
"Tim and his team were extremely polite, professional and trustworthy. They worked long days to get the job done and consulted with me on my preferences all throughout the process. We are very happy with the quality of their work and they left the worksite clean. I would definitely hire Oaks again and will recommend them to friends and neighbours."
Ken B.
"Tim, Uri and their team were exceptional guys to work with. They were hired to replace curbs, front entry ways stairs and pathway to the backyard. They were punctual and the most hardworking people I have come across .I would not hesitate to hire them again. If you hire these guys you will not be sorry ."
Anne-Marie A.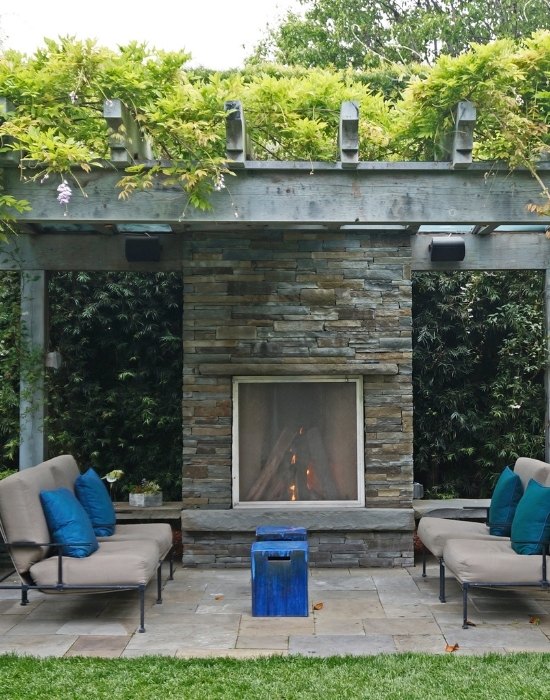 Electric And Gas Fireplaces Installation – Modern Design at Your House
In order to ensure that fireplace meets your criteria, you should consider its key characteristics. And one of the most important points is a type of fuel which is burnt to get flame. Narrowing down available choices, we suggest the most popular ones: electricity and natural gas.
Electric via Gas
If we compare these kinds of fireplace, design will be almost identical, however there are properties which can meet your needs or might not be good enough for certain fireplace' type. Therefore, it is important to lay out your priorities.
The principle options are as follows:
Gas fireplace provides constant heat. The flame is accurate without sparks, fumes and ashes, in addition it is energy saving.
Electric fireplace is extremely easy to use but it imitates flame only and not everyone fan of this. It is safe but not cost effective, consuming lots of electricity.
Regardless which type you choose, gas or electric, we can design and install any outdoor fireplace. Being aware of the pros and cons of both types, we know exactly how to make it to work in a perfect and safe way.
Our company will embody any fireplace ideas and provide you with custom design. Looking for electric fireplace in Toronto, Vaughan, Richmond Hill, or Markham? Contact us to get free consultation regarding what type of fireplace suits you better!