Asphalt Laying & Repair Services in Toronto – High Quality, Right in Time
If you are an owner of a house with asphalt driveway or asphalt sideway, you are very well aware how vexing cracked and crumbling surfaces can be. At the same time, resurfacing the elements with asphalt in your front or back yard can make all the difference – and the value you get for your money is great.
Oaks Home Services use only the best materials with top performance characteristics to pave, resurface, fill the cracks or fix the potholes in your asphalt coverage.
Here's why homeowners choose our asphalt services:
✔ Experienced and professional asphalt experts
✔ Our work will increases the value of homes
✔ We help you choose the best materials and design
✔ Affordable rates on installation
✔ 5-year limited labour warranty
Our Latest Asphalt Paving And Repair Projects
From sealcoating and repair to paving and crack filling, we have performed a number of professional asphalt services in Toronto and the GTA. Browse our images below to see the results of our incredible work.
Professional Toronto Asphalt Contractors
We have the answers to any paving question! One of the most frequently asked question we get from out clients, is about the difference between asphalt vs. concrete. Well, concrete lasts longer, but asphalt driveway cost is way cheaper. And yes, it needs more maintenance, but at the same time asphalt is so easy to repair. As licensed asphalt contractors, we consider this material an affordable and durable option, because with proper maintenance and regular sealing it can last up to 30 years (especially, if we laid it).
We offer a full range of asphalt services. The years of experience in outdoor works make us the best choice in Ontario; our work is always fast, diligent, affordable and comes with a guarantee of durability. Professional consulting from our skilled designer and engineer is included in the cost of our work. Customer satisfaction is our top priority, and we are looking forward to giving your outdoor environment this spick and span appearance that makes your property a pleasure to behold and a challenge to wear down.
Professional Asphalt Laying and Repair Services: Fast and Quality Asphalt Paving
Our team provides asphalt paving services in Greater Toronto Area. Oaks Home Services guarantee professional workmanship and best customer service possible. We guarantee highest quality, be it an asphalt driveway or a walkway. We are a go-to company for projects of any type, from residential to commercial and industrial paving.
Here the list of services we offer:
asphalt laying (sidewalks, driveways, walkways and many more);
resurfacing for parking lots, driveways, patios (we use recycled asphalt making it so much more affordable)
seal-coating and crack filling services for making sideways and walkways last longer (we offer a wide range of asphalt sealers that are to protect materials from oils, water, and ultraviolet damage);
asphalt driveway repair (we help our clients get rid of pavement failure, from cracked areas to potholes).
Oaks Home Services offers professional maintenance and different asphalt repair solutions, protecting your investment to deterioration. Residential paving, asphalt removal and replacement are our specialties, so you can entrust us with solving your back and front yard problems.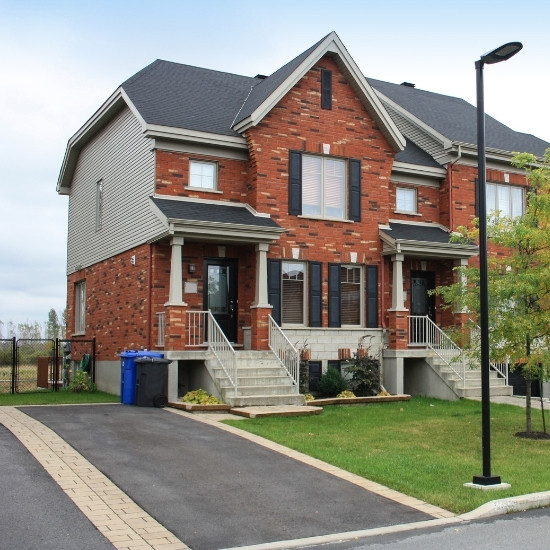 "Tim and Yuri have provided excellent craftsmanship and high quality service. Their team recently completed my two driveways with interlocking stone. This is our second time using their company and we would highly recommend them to anyone interested in similar projects. Thanks for a job well done!"
Derrick M.
"Tim and his team were extremely polite, professional and trustworthy. They worked long days to get the job done and consulted with me on my preferences all throughout the process. We are very happy with the quality of their work and they left the worksite clean. I would definitely hire Oaks again and will recommend them to friends and neighbours."
Ken B.
"Tim, Uri and their team were exceptional guys to work with. They were hired to replace curbs, front entry ways stairs and pathway to the backyard. They were punctual and the most hardworking people I have come across. I would not hesitate to hire them again. If you hire these guys you will not be sorry."
Anne-Marie A.