Bring Your Toronto Landscape Designs to Life
Your home's exterior plays a significant role in expressing your identity as a homeowner, allowing you to showcase your personality. Designing your yard can be an exciting yet overwhelming task and that's where Oaks Home Service comes in! We specialize in front-yard and back-yard landscaping, leveraging our technical expertise to turn your unique vision into reality.
By collaborating with our experienced designers, you will create unique designs that bring your dream yard to life. At Oaks Home Service, our main objective is to design the yard you've always envisioned, all at an affordable price.
Why choose us?
✔ Skilled and professional landscaping experts
✔ Enhance the curb appeal and value of your property
✔ Competitive and affordable rates
✔ Affordable rates on installation
✔ 5-year limited labour warranty
✔ Professional landscape services for stonework, woodwork, and more
The Latest Projects from our Landscape Designers in Toronto and the GTA
With extensive experience in handling various yard shapes, sizes, and terrains, our team of professional landscape designers consistently delivers stunning results that leave our customers ecstatic. Take a look at our gallery below for some inspiring examples of our previous landscape designs.
Talented Landscape Designers in Toronto at Oaks Home Services
If you're looking to transform the exterior of your home and create a breathtaking new landscape in Ontario, look no further than Oaks Home Services. We have tailored solutions just for you! Our team of professional designers have years of experience in creating bespoke landscape designs. Through a collaborative process, our designers work closely with our customers to create designs that truly capture their vision. With an abundance of ideas and inspiration, our landscape architects are able to develop innovative plans that aim to turn your dreams into a reality.
Landscape Design in Toronto
The art of landscape design involves skillfully organizing contrasting and complementary elements to achieve the desired effect. Through the use of horticulture, colour palettes are created, while patios and cabanas are built to provide social areas. Water fountains and pools are incorporated to enhance the overall ambiance. A talented designer has the ability to arrange these various elements and structures in a way that creates a cohesive and visually appealing design, considering factors such as component compatibility, usability, and overall visual appearance.
Landscape designers are adept at working with different types of land compositions to achieve the desired end result. Let's explore popular designs that can be adapted to your home…
English garden: This style is renowned for its abundant greenery, featuring a variety of shrubs and trees that create a lush and vibrant atmosphere.
Oriental: Characterized by the inclusion of rocks, waterfalls, and ponds, this style often incorporates Zen gardens, fostering a sense of tranquillity and harmony with nature.
Formal: With its symmetrical design, geometric shapes, and straight lines, the formal style exudes a sense of order and elegance.
Informal: In contrast to the formal style, the informal approach embraces curved edges and a more relaxed arrangement. Plants are placed in a seemingly random fashion, giving the space a natural and organic feel.
Woodland: This style aims to preserve and enhance the natural growth of trees and plants. It embraces the wild and untamed beauty of the surroundings, creating a harmonious blend between the designed landscape and the existing environment.
"Tim and Yuri have provided excellent craftsmanship and high quality service. Their team recently completed my two driveways with interlocking stone. This is our second time using their company and we would highly recommend them to anyone interested in similar projects. Thanks for a job well done!"
Derrick M.
"Tim and his team were extremely polite, professional and trustworthy. They worked long days to get the job done and consulted with me on my preferences all throughout the process. We are very happy with the quality of their work and they left the worksite clean. I would definitely hire Oaks again and will recommend them to friends and neighbours."
Ken B.
"Tim, Uri and their team were exceptional guys to work with. They were hired to replace curbs, front entry ways stairs and pathway to the backyard. They were punctual and the most hardworking people I have come across .I would not hesitate to hire them again. If you hire these guys you will not be sorry ."
Anne-Marie A.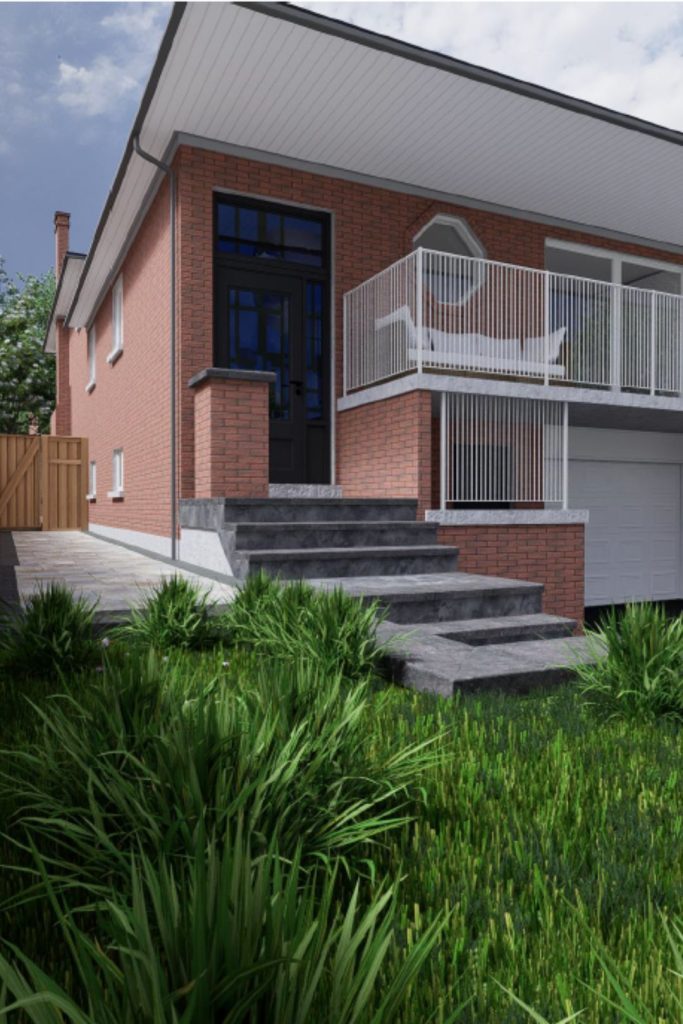 How do we work?
As a full-service landscape contractor, we offer an all-in-one package that includes bespoke landscape design, full installation and maintenance. At Oak Home Services our approach focuses on…
Collaborative Design: Our designers work closely with our customers to create bespoke plans that integrate both the client's vision and the designer's knowledge of the practical application.
Timely Implementation: Once the design is finalized and approved by the customer, our team will work meticulously to complete the project on time with within budget.
Expertise and Creativity: Benefit from our professional experience, creative insights, and knowledge of the latest trends in landscape design.
Our strategically located office allows us to timely and reliably offer landscape design services to Toronto, Vaughan, Richmond Hill, Markham and other areas in the GTA. Contact one of our dedicated team members today to schedule your free in-home estimate!