Driveway Interlocking Services North York
We are your number one choice for interlock driveways in the North York area. We can help you design a new driveway that will add curb appeal to your home and improve its overall look. We know how to do what we do because we take the time to understand our clients' needs and their long-term vision. Let us help you create something you will be proud of for years to come. 
Here's why homeowners choose Oaks:
✔ Top quality stone products
✔ Experienced and professional interlocking experts
✔ Our work will increase the value of homes
✔ We help you choose the best materials and design
✔ Affordable rates on installation
✔ 5-year limited labour warranty
✔ Other interlocking services for patios, walkways and more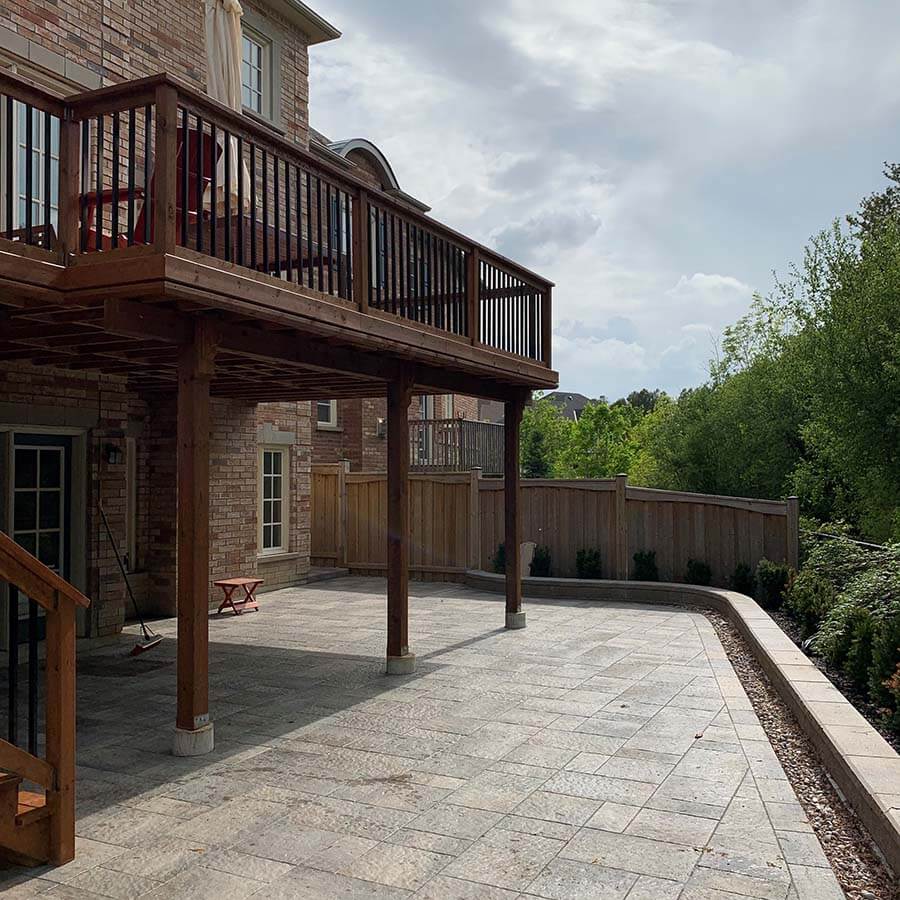 Patio, Walkway, Porch and Backyard Interlocking Services in North York
Oaks Home Services is your patio, walkway, porch and backyard interlocking solution. As one of the leading driveway interlocking service providers in North York, we focus on quality and satisfaction. 
When you hire us for your patio, walkway, porch or backyard interlocking needs, we offer more than just a great deal, we offer complete customer satisfaction. We are one of the most trusted interlocking contractors in North York and we will apply our knowledge and experience to make sure your patio, walkway, porch or backyard project is completed on time and within your optimal budget. We use the highest quality materials and follow stringent quality assurance processes to ensure your patio or walkway looks great and lasts a long time.
"Tim and Yuri have provided excellent craftsmanship and high quality service. Their team recently completed my two driveways with interlocking stone. This is our second time using their company and we would highly recommend them to anyone interested in similar projects. Thanks for a job well done!"
Derrick M.
"Tim and his team were extremely polite, professional and trustworthy. They worked long days to get the job done and consulted with me on my preferences all throughout the process. We are very happy with the quality of their work and they left the worksite clean. I would definitely hire Oaks again and will recommend them to friends and neighbours."
Ken B.
"Tim, Uri and their team were exceptional guys to work with. They were hired to replace curbs, front entry ways stairs and pathway to the backyard. They were punctual and the most hardworking people I have come across .I would not hesitate to hire them again. If you hire these guys you will not be sorry ."
Anne-Marie A.
North York's Interlocking and Landscape Contractors you can Trust!
Every job is important to us! Our customers always come first and we will not take shortcuts, nor will we leave anything undone that should be done. We specialize in interlocking and landscape and with our competitive pricing, you can rest assured that you are getting the best bang for your buck. 
If you are looking for a new driveway in North York, call for a free estimate today and create a foundation for an excellent outdoor living space year-round.