Interlocking Driveway and Porch Installation in Scarborough
A homeowner contacted us to interlock their driveway and install an interlocked natural stone porch in Scarborough.
We consulted with the client and discussed their options. They selected a gorgeous design for a new interlocking driveway along with a new interlock porch that complimented the design of the the new driveway.
Here's what we did for this client:
✔ Removal of old asphalt driveway
✔ Base preparation for new driveway
✔ Driveway interlocking installation
✔ Porch installation
Are you planning a driveway interlocking project for your home?
Like what you see from our latest project? We invite you to click the button below so we can set up a free estimate. You can also call our team at (647) 619-4977 for more information.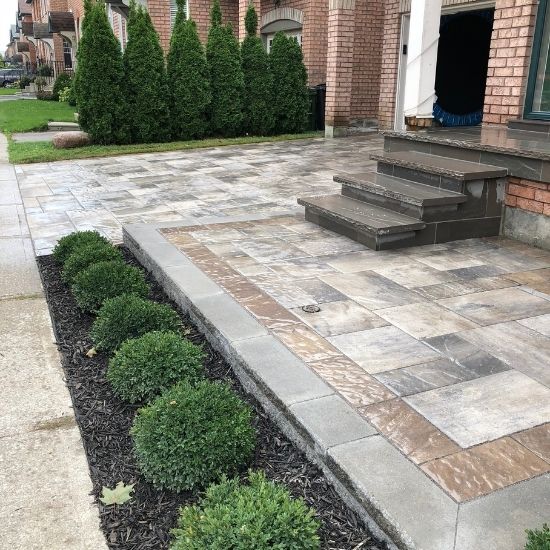 Image Gallery From This Interlocking Driveway and Porch Installation Project
We invite you to browse our project gallery below to see all of our photos from this new interlock driveway and porch project we designed and installed for our client.
Contact Our Team Today
Fill out the form below to request a quote from our team for your landscaping project. We look forward to hearing from you.