Driveway Interlocking Services Kleinburg
Oaks Home Services can create durable, safe and aesthetically appealing driveway interlocking for Kleinburg homeowners. We provide the best driveway interlocking services Kleinburg has to offer. Driveway interlocking is an important part of your home's curb appeal and structural stability. As a leading company for driveway interlocking services in Kleinburg it is our goal to make sure that each client receives the highest quality workmanship at the most affordable price possible.
Here's why Kleinburg homeowners choose Oaks:
✔ Top quality stone products
✔ Experienced and professional interlocking experts
✔ Our work increases the value of homes
✔ We help you choose the best materials and design
✔ Affordable rates on installation
✔ 5-year limited labour warranty
✔ Other interlocking services for patios, walkways and more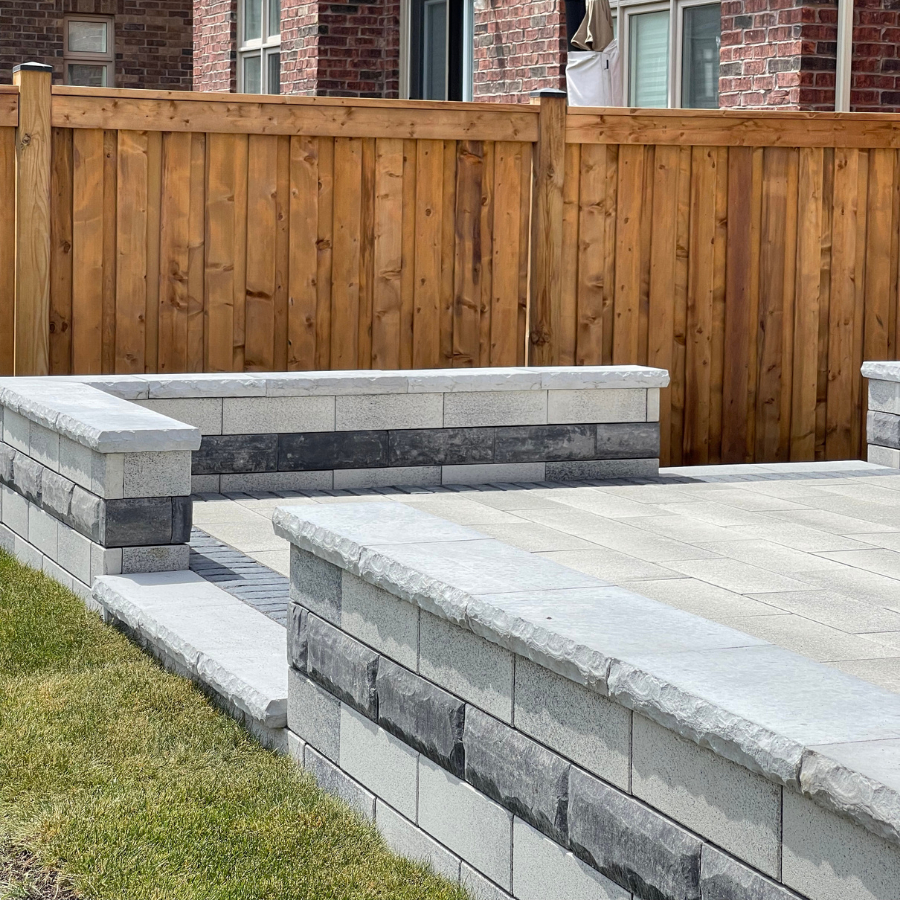 Patio, Walkway, Porch and Backyard Interlocking Services in Kleinburg
We offer the best patio, walkway, porch and backyard interlocking solutions in Kleinburg. Our patios are comfortable and stylish; our walkways are durable; our porches are built to last; our backyards will bring you hours of enjoyment. We can transform your yard into an outdoor living space where you can appreciate nature while spending time with family and friends. Our backyard interlocking can handle large traffic loads when entertaining but maintain its beauty when it sits dormant. The expert team at Oaks will work closely with you to ensure all your needs are met!
"Tim and Yuri have provided excellent craftsmanship and high quality service. Their team recently completed my two driveways with interlocking stone. This is our second time using their company and we would highly recommend them to anyone interested in similar projects. Thanks for a job well done!"
Derrick M.
"Tim and his team were extremely polite, professional and trustworthy. They worked long days to get the job done and consulted with me on my preferences all throughout the process. We are very happy with the quality of their work and they left the worksite clean. I would definitely hire Oaks again and will recommend them to friends and neighbours."
Ken B.
"Tim, Uri and their team were exceptional guys to work with. They were hired to replace curbs, front entry ways stairs and pathway to the backyard. They were punctual and the most hardworking people I have come across .I would not hesitate to hire them again. If you hire these guys you will not be sorry ."
Anne-Marie A.
Kleinburg's Interlocking and Landscape Contractors you can Trust!
For many years, we at Oaks Home Services have helped homeowners throughout Kleinburg improve their homes with our landscaping services. Our friendly business provides an unmatched level of service that you won't find anywhere else!
If you need an affordable way to change the look of your landscaping, or are looking for a reputable company to install brand new interlocking on your driveway, patio, walkway, or more – we're the team to trust! Whether it's installing some new landscape beds along your front sidewalk or laying down a new outdoor brick patio space that will truly last for years on end – you can count on Oaks Home Services to get the job done right!