Driveway Interlocking Services King City
Looking for a reputable and reliable driveway interlocking services provider in King City? Look no further than Oaks Home Services. We are a premier landscaping and interlocking firm that has been providing quality services to homeowners in King City and across the GTA for many years.
Here's why homeowners choose Oaks:
✔ Top quality stone products
✔ Experienced and professional interlocking experts
✔ Our work increases the value of homes
✔ We help you choose the best materials and design
✔ Affordable rates on installation
✔ 5-year limited labour warranty
✔ Other interlocking services for patios, walkways and more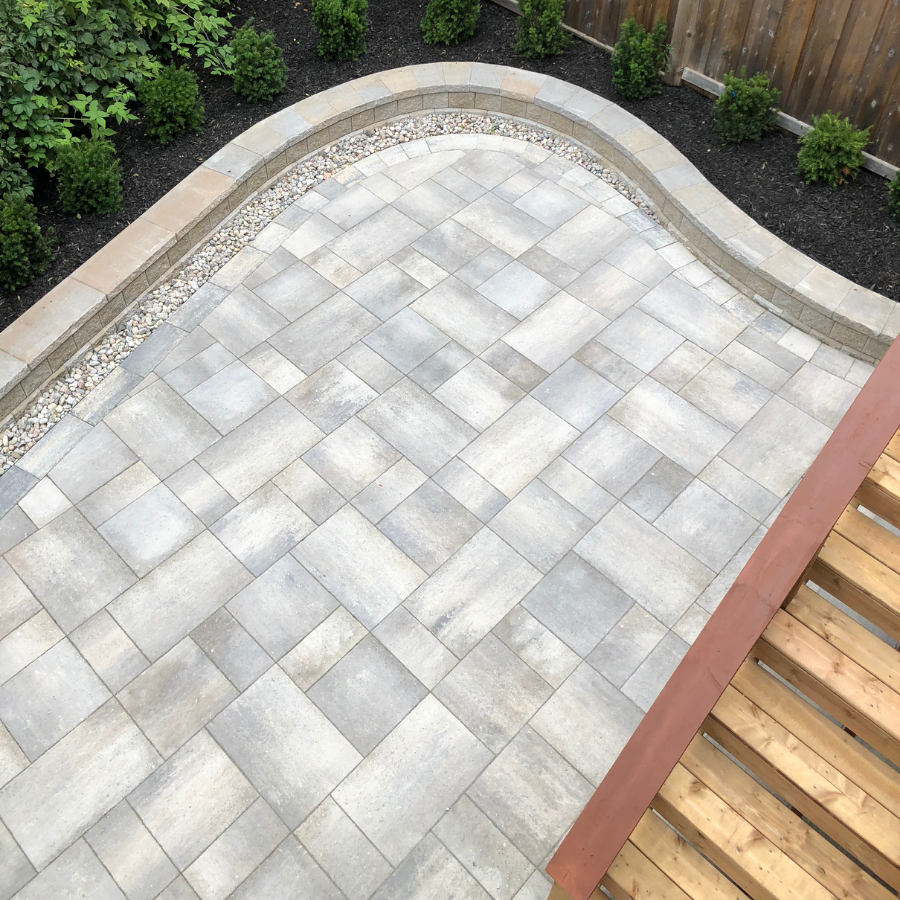 Patio, Walkway, Porch and Backyard Interlocking Services in King City
Transform your outdoor living space with our unique patio, walkway, driveway, porch or backyard interlocking services. Our experienced professionals will work with you to create a beautiful and functional space that you can enjoy for years to come.
If you want to turn your drab backyard into an outside oasis, there is nothing like a beautiful stone patio. It provides an opportunity for you to spend time outdoors surrounded by lush flowers and comfortable seating areas. The addition of a fireplace makes it perfect for cozy winter evenings. We use the highest quality materials and construction techniques to ensure that your patio, walkway, porch or backyard is sturdy and long lasting.
"Tim and Yuri have provided excellent craftsmanship and high quality service. Their team recently completed my two driveways with interlocking stone. This is our second time using their company and we would highly recommend them to anyone interested in similar projects. Thanks for a job well done!"
Derrick M.
"Tim and his team were extremely polite, professional and trustworthy. They worked long days to get the job done and consulted with me on my preferences all throughout the process. We are very happy with the quality of their work and they left the worksite clean. I would definitely hire Oaks again and will recommend them to friends and neighbours."
Ken B.
"Tim, Uri and their team were exceptional guys to work with. They were hired to replace curbs, front entry ways stairs and pathway to the backyard. They were punctual and the most hardworking people I have come across .I would not hesitate to hire them again. If you hire these guys you will not be sorry ."
Anne-Marie A.
King City's Interlocking and Landscape Contractors you can Trust!
No matter what your needs may be, we can provide you with a solution that fits your budget and meets your needs. We use only the highest quality materials and products, so you can rest assured knowing that your driveway will stand the test of time.
We also specialize in creating custom designs that perfectly match your home's style and personality. If you are interested in transforming your outdoor space in King City, contact us today for a free consultation. We would be happy to answer any questions you have and help you get started!