Driveway Interlocking Services Hamilton
Looking for a reliable company to provide driveway interlocking services in Hamilton? Look no further than Oaks Home Services. We have been providing high-quality interlocking services to homeowners and businesses in the Hamilton area for many years. Our team of experienced professionals can help you choose the perfect interlocking stone for your project at the best price, and we will install it to your exact specifications.
Here's why homeowners choose Oaks:
✔ Top quality stone products
✔ Experienced and professional interlocking experts
✔ Our work increases the value of homes
✔ We help you choose the best materials and design
✔ Affordable rates on installation
✔ 5-year limited labour warranty
✔ Other interlocking services for patios, walkways and more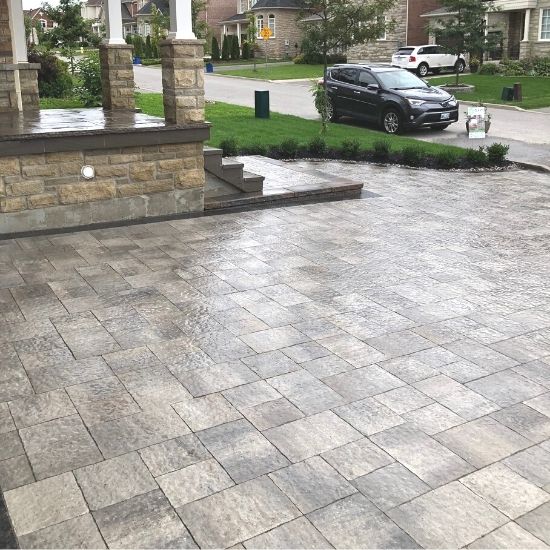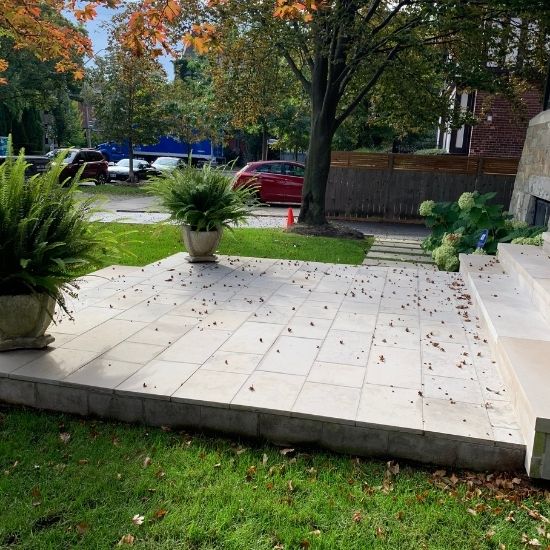 Patio, Walkway, Porch and Backyard Interlocking Services in Hamilton
We are proud to offer our professional patio, walkway, porch and backyard interlocking services in Hamilton. Our team of experts is highly skilled and experienced in all aspects of interlocking, from design and installation to repair and maintenance. We use only the highest quality materials and workmanship is guaranteed. 
Whether you are looking to add curb appeal to your home or simply want to create a more enjoyable outdoor living space, we can help. Contact us today for a free consultation. We look forward to working with you!
"Tim and Yuri have provided excellent craftsmanship and high quality service. Their team recently completed my two driveways with interlocking stone. This is our second time using their company and we would highly recommend them to anyone interested in similar projects. Thanks for a job well done!"
Derrick M.
"Tim and his team were extremely polite, professional and trustworthy. They worked long days to get the job done and consulted with me on my preferences all throughout the process. We are very happy with the quality of their work and they left the worksite clean. I would definitely hire Oaks again and will recommend them to friends and neighbours."
Ken B.
"Tim, Uri and their team were exceptional guys to work with. They were hired to replace curbs, front entry ways stairs and pathway to the backyard. They were punctual and the most hardworking people I have come across .I would not hesitate to hire them again. If you hire these guys you will not be sorry ."
Anne-Marie A.
Hamilton's Interlocking and Landscape Contractors you can Trust!
At Oaks, we pride ourselves on being a company you can trust. We have been in business for many years, and during that time, we have built a reputation for quality workmanship and customer service. 
We are dedicated to providing excellent service, and we will work with you to ensure that you are completely satisfied with the final results of your interlocking project. If you are looking for a company in Hamilton that you can trust to complete your project on time and on budget, then you can rely on us.