In Vaughan, a homeowner's dream of a captivating outdoor haven became a reality with Oaks Home Services at their side. Yearning to elevate their living space, they reached out to us with a vision for a unique and inviting landscape design that would reflect their personality and offer a retreat for relaxation and gatherings.
With excitement in our hearts, we meticulously crafted a comprehensive plan, tailoring each element to harmonize with the existing surroundings. The transformation began with the installation of precast concrete steps leading to the front porch, setting the tone for what was to come.
Moving towards the driveway, we brought life to the entrance with a stunning interlocking driveway. Each paver was carefully laid, creating a mesmerizing pattern that not only added curb appeal but also durability to withstand the Canadian climate. Our team of experienced interlocking experts ensured that the driveway was not only beautiful but also built to last, offering the homeowner peace of mind.
As the project unfolded, we installed retaining walls and curbs that not only provided a visual delight but also served practical purposes. The retaining walls added a touch of elegance while holding back the earth, creating a seamless transition between different levels of the landscape. The curbs added a finishing touch, outlining and defining the space with finesse.
As the project neared completion, the homeowners stood in awe of their new outdoor paradise and were eager to share the space with family and friends. At Oaks Home Services, we take pride in turning visions into reality, adding a touch of magic to outdoor spaces across the Greater Toronto Area. If you're looking to transform your outdoor living space, whether it's in Vaughan or any other part of the GTA, reach out to us today!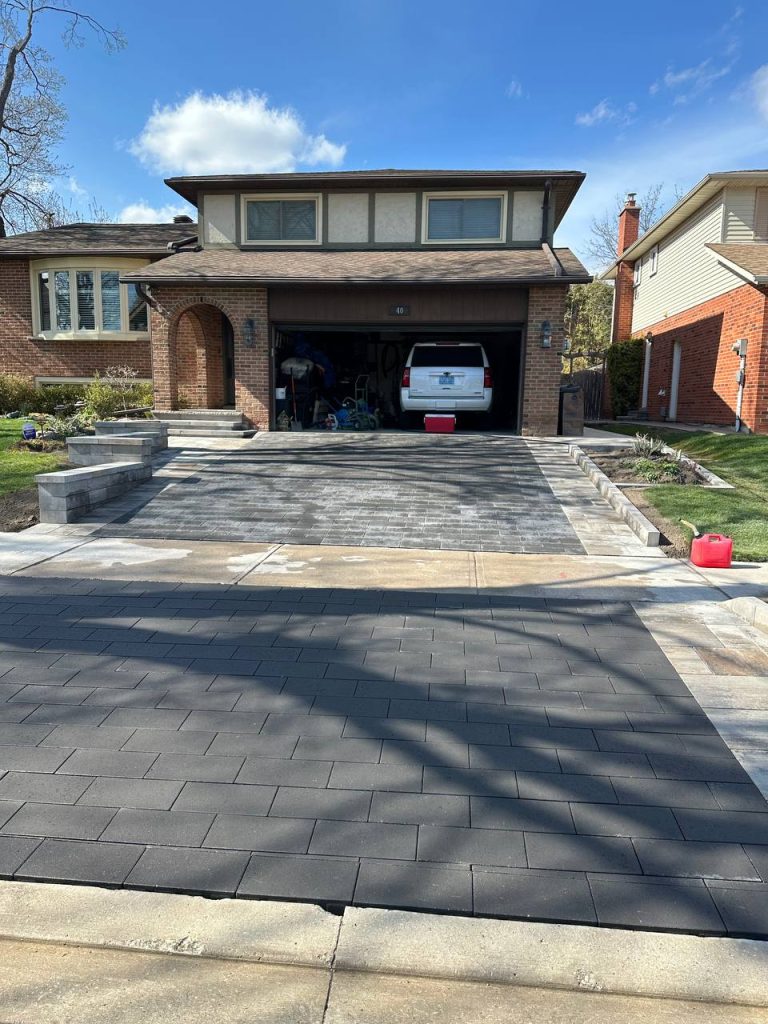 Image Gallery From This Vaughan Landscaping Project
Browse our project gallery below to see all the images from this Vaughan project.
Contact Our Team Today
Fill out the form below to request a quote from our team for any landscape designing project. We look forward to hearing from you.