Driveway Interlocking Services Woodbridge
Add a touch of brilliance to your driveway interlocking with Oaks Home Services in Woodbridge. Our skilled artisans blend practicality and aesthetics, producing driveways that redefine the allure of properties throughout Woodbridge.
Using an array of top-tier stone materials, meticulous craftsmanship, and reasonable costs, we're the preferred choice for Woodbridge driveway upgrades. Oaks transforms your driveway into a statement of elegance—a pathway that captures attention and enhances your property's charm.
When you choose Oaks, you're choosing:
✔ Premium selection of stone materials
✔ Proficient and experienced interlocking specialists
✔ Value enhancement for your property
✔ Expert guidance for materials and design choices
✔ Affordable installation rates
✔ 5-year limited labor warranty
✔ Comprehensive interlocking services, including patios and walkways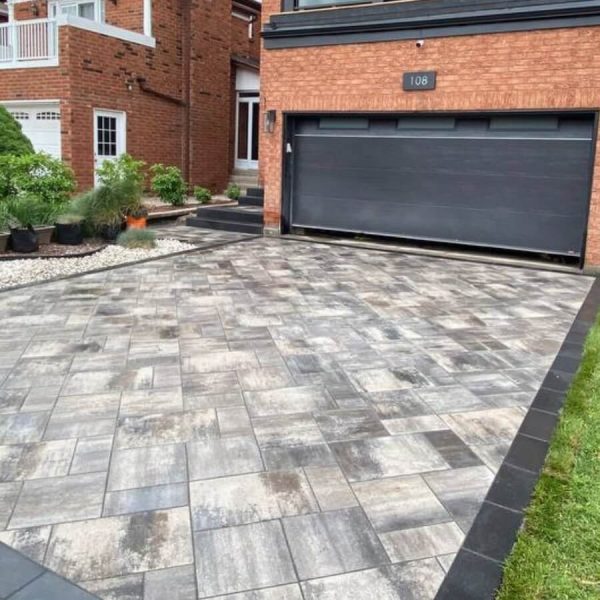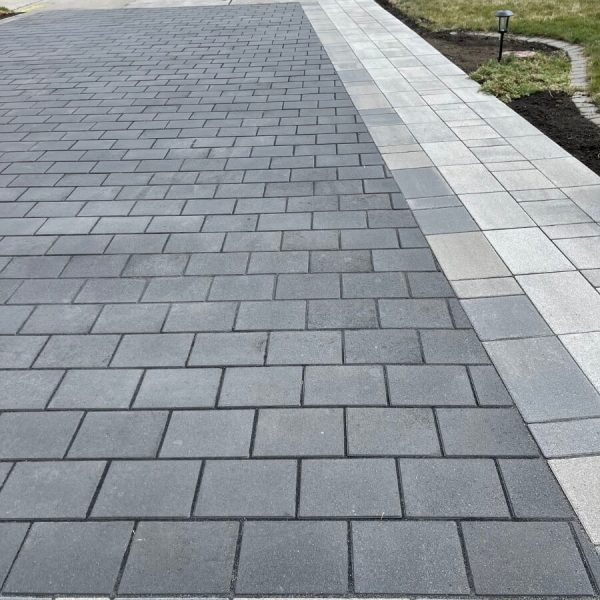 Elevate Your Woodbridge Home with Expert Patio, Walkway, Porch and Backyard Interlocking Services
For all interlocking needs in Woodbridge, Oaks Home Services is your answer. Our approach begins with understanding your unique requirements and ends with a stunning end product. Whether it's interlocking driveway, backyard, or landscape, we're here to make it a reality.
Our expertise extends to patio, walkway, porch, and backyard interlocking. Our dedicated and courteous team will collaborate with you every step of the way to ensure your satisfaction. Count on us to use only the finest materials, ensuring your patio, walkway, porch, or backyard remains exquisite for years.
"Tim and Yuri have provided excellent craftsmanship and high quality service. Their team recently completed my two driveways with interlocking stone. This is our second time using their company and we would highly recommend them to anyone interested in similar projects. Thanks for a job well done!"
Derrick M.
"Tim and his team were extremely polite, professional and trustworthy. They worked long days to get the job done and consulted with me on my preferences all throughout the process. We are very happy with the quality of their work and they left the worksite clean. I would definitely hire Oaks again and will recommend them to friends and neighbours."
Ken B.
"Tim, Uri and their team were exceptional guys to work with. They were hired to replace curbs, front entry ways stairs and pathway to the backyard. They were punctual and the most hardworking people I have come across .I would not hesitate to hire them again. If you hire these guys you will not be sorry ."
Anne-Marie A.
Dependable Interlocking and Landscape Professionals in Woodbridge
Seeking a reliable, cost-effective interlocking and landscape contractor in Woodbridge? Look no further! We excel in both interlocking and landscape construction, and our competitive pricing guarantees the best value for your investment.
Ready to turn your outdoor aspirations into reality? Reach out to us today! We're thrilled to discuss your project and provide a free quote.