Breathing life into a Markham Backyard with Landscaping Services
A new homeowner in Markham recently moved into their house with a vision to elevate their backyard. They wanted a space where they could unwind, entertain, and bask in the outdoors. A friend recommended Oaks Home Services for reliable landscaping services, and we eagerly took on the challenge.
We began by building a stunning wooden deck which became the focal point, complete with a louvered roof for year-round comfort. After that, we installed concrete steps beneath the deck, creating a smooth transition from indoors to outdoors.
To address storage needs, we crafted a custom wooden shed that seamlessly blended with the landscape. Artificial turf and sodding ensured a low-maintenance lawn. A natural stone patio, accented with stepping stones and vibrant plantings, added color and charm.
The transformation was a resounding success, giving the homeowners an outdoor oasis that perfectly balances beauty and functionality. If you're in Markham or the GTA and dream of reimagining your outdoor space, Oaks Home Services is here to turn that dream into reality. Contact us today!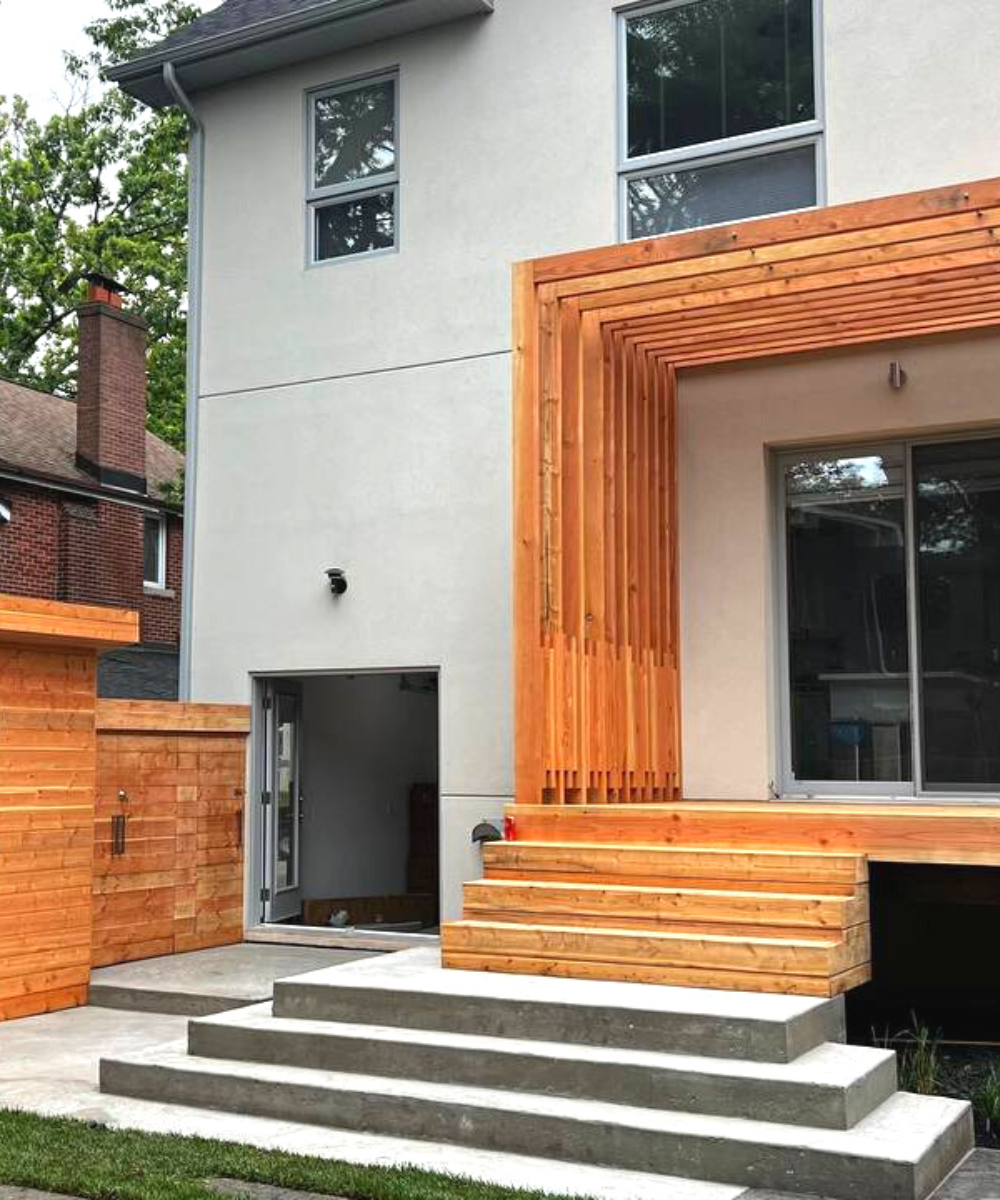 Browse these pictures from this landscaping transformation project in Markham!
Contact Our Team Today
Fill out the form below to request a quote from our team for any landscape designing project. We look forward to hearing from you.